Game Catalogue
We publish the games of our own as well as third party studios. Not only we are a publisher but also provide the porting services. Among our titles you can find genres like: tycoon, strategy, tactical, arcade, adventure, platformer, simulation and much more - mostly mixed together.
Check out our still growing games.
Studio
Immerse yourself in Crossroads Inn 2, an enhanced real-time management sim set in the mesmerizing fantasy realm of Delcrys. Build your inn, manage the menu, services, staff, and guests, and become famous in every corner of the continent. Your inn, your tale – your world to explore. Add Game...
Publishing
The Signal From Tölva is an open-world first-person shooter set on a distant, haunted, future world. Unlock savage weapons and recruit robots to fight alongside you as rival factions struggle to discover the source of the mysterious signal. What you discover will decide the fate of a world. The...
Terraformers is an expansive turn-based colony builder and resource management game with roguelike elements. Explore the Red Planet, develop spectacular cities, spread the life, and terraform the planet with ambitious projects. Explore the Red Planet Send your leaders to mysterious locations and uncover rich resource depots, giant crystal caves...
SAVE THE MYTHICAL WORLD Play as RIN, the last child of the Creator, on a journey to restore order in a mystical world. Collect aspects and runes, craft spells, and confront powerful bosses – your transformed siblings. The fate of the world rests in your hands. DRIVE A STORY...
You can lead the German Armed forces overcoming unthinkable odds and claiming the ultimate bittersweet victory in Europe. Blitzkrieg is the way! or Lead the USSR Armed forces staging the world Communist Revolution. For Stalin! For the Motherland! Strategic Mind: Fight for Dominance offers players the unique opportunity to...
Ruinarch is a simulation sandbox game where you create obstacles and cause conflicts in procedurally generated fantasy worlds. Inspired by story generator games like Rimworld and Dwarf Fortress, weaving tales of both anguish and humor is central to Ruinarch's gameplay. The game gives you all the infernal tools you'll...
Strategic Mind: Spirit of Liberty is a history-driven turn-based strategy set in WW2. Lead the scarce Finnish forces through the Winter War, Continuation War, and Lapland War. Save your country's very existence from the Red Menace. Niet Molotoff! A story from the legends, but in real history Winter...
You've barely managed to escape your exploding spaceship. Now in an old escape pod, you hurtle through space at the mercy of the cosmos. With no knowledge of the pod's complex systems, your life depends on a technical manual and your own wits. How long can you survive? "In...
Strategic Mind: Spectre of Communism is a (hi)story-driven turn-based strategy set in the WW2 period. It offers refined wargame mechanics, story-rich gameplay, and modern 3D graphics. Lead the USSR Armed forces staging the world Communist revolution. Find out how history would have turned out if the Soviets had a...
A roguelike tactics board combat combined with tower defense elements. Defeat the invading hordes to stay alive and save the land! Enjoy more tactics than a normal TD game, combined with the added challenge of building towers and fighting off waves of enemies! Heroes of Might And Magic III...
Iris and The Giant is a fusion of the CCG, RPG and roguelike genres. You play as Iris, who must brave her fears in her imaginary world. Dive into a melancholic and gripping adventure, filled with cute monsters and buried memories. The premise here is to build a deck...
Build a mobile village and travel with your tribe toward the center of the world in this roguelike turn-based resource-management game. 🏜️ The game is a nomadic turn-based city builder. Begin a procedurally generated journey and survive halt after halt, as far as the Eye. You play as the...
In this original mix of Dungeon Management and Roguelite, you will lead your career as a Dungeon Manager! 🐉 Rogue Defender Each run will be different but players will keep some of their Master's bonuses between runs. Like we've already mentioned, our game is a mix between Roguelite and...
Weedcraft Inc explores the business of producing, breeding, and selling weed in America, delving deep into the financial, political, and cultural aspects of the country's complex relationship with this troublesome and promising plant. Would-be marijuana moguls will need to prioritize resources carefully as they manage the production and distribution...
Play out a Kaiju movie as the (hopelessly) outclassed military in this stylish 2D turn-based strategy game. Construct buildings and defend your city with cannon-fodder tanks, jets and more as the devastating kaiju grow in power with every attack. Kaiju are approaching the city! Scramble the jets and deploy...
Build and manage orbital stations rotating around distant planets! Train your skills in a Campaign mode or dive deep in a Free Play. Do you have the skills and wits to become a space pioneer, Engineer? There are many space simulation games out there, most focus on deep space...
Crossroads Inn. The Innkeepers' Creed is a fantasy engine-building strategy board game where you embody one of 4 competitive innkeepers, struggling to grow their taverns and attract customers from all over the world. In the meantime, the medieval kingdom of Yorevale has monarchs die in mysterious circumstances and their...
Take part in a roller coaster of emotions with Louise embarking on a road trip of a lifetime through the late 1960s USA, trying to show her son Mitch how to navigate the often cruel modern world. Your choices matter! ✅ 👩‍👦 What Does It Take To...
We. The Revolution is a unique game with a singular art style set in the blood-soaked and paranoid world of the French Revolution, where often you could not tell a friend from an enemy. As a judge of the Revolutionary Tribunal, you will have to trudge through this setting...
During the onset of the October Revolution in the uninhabitable Siberian wilderness, a group of passengers have survived the mysterious catastrophe of a Trans-Siberian railway train. They must endure in a harsh ice-clad climate until a rescue party arrives. Facing many dangers, their own weaknesses and, above all, their own prejudice,...
Story-driven FPP mystery thriller-horror with stealth and detective modes based on facts from the world-famous story of Zodiac, a never-captured American serial killer. This is the Zodiac Speaking is a dark, fact-based single-player FPP adventure thriller combining stealth & detective modes in a stylized world of California 1970s and...
Mays Mysteries The Secret Of Dragonville is an exciting puzzle adventure. Follow May, an intelligent and charismatic girl, in her quest to find her missing brother. Advance through the adventure by solving over 270 logic puzzles, tricky rhythmic games and hand-drawn hidden object scenes. Search for clues about May's brother,...
Big Pharma is part business sim, part logistics puzzle. It's one thing to work away in the lab perfecting new formulas, but converting the 'sciency stuff' into cold hard cash means bringing an engineering and business mind to the problem. Factory space is expensive, and those fancy new agglomerators and centrifuges...
Live a unique fantasy adventure, free the cities from a powerful and dark evil, and relive the look and feel of old-school video-games! Experience a unique adventure Delve into the adventure of Galand, a young man in his quest to recover his youth after a witch cursed him with...
In Apocalipsis: Harry at the End of the World you play as Harry, for whom the loss of his beloved was the end of his world. Now he has to venture out into the strange, unwelcoming and haunted lands to get her back. On his journey he will meet...
Saving the stronghold of Democracy and Freedom in Europe from the totalitarian oppression of the Axis powers lies in your hands. 🌎 Strategic Mind: Fight for Freedom is a history-driven turn-based strategy set in World War 2. You will fight across Europe, Africa, and Burma. Will you choose to...
Strategic Mind: The Pacific is a turn-based strategy set in the WW2 period depicting the war between the USA and the Empire of Japan waged in the Pacific Ocean with mindblowing historical accuracy and attention to detail. Two Sides. Two Commanders. Two Destinies. Key features: Play both sides of...
Strategic Mind: Blitzkrieg is a turn-based strategy set during the period of WW2. It brings a modern look and new features to the good old wargame genre. You will be leading the German Armed forces, overcoming unthinkable odds, and claiming the ultimate bittersweet victory in Europe. Blitzkrieg is the...
When the night falls, two unlikely heroes emerge. A vicious werewolf and a cunning vampire – creatures of the dark born of anger and blood are the last hope for a world taken over by black magic. Led by a mysterious sage, Cornelius, they'll have to face hellish hordes...
Football is all about fun and teamwork. It doesn't matter if you're on the field or play it on console sitting with your friends on the couch. Golazo boldly recalls the glory days of the arcade soccer games, bringing back memories of cult classics we all know. With its...
When the aliens arrived, they didn't come in peace. The invasion was immediate and so overwhelming that humans didn't stand a chance. One thing it wasn't though, was quiet… A terrible rumble from upstairs woke Rex up from her slumber. For millennia she was hibernating in her Cozy Cave...
A hand-drawn, retro 3D collectathon. Parkour through a magic castle as George the Giraffe! String together sweet moves to explore crystal caverns, stone laden halls, and trippy alternate dimensions. A magic castle entrenched in conflict Help George explore the magical Castle on the Coast, home to crystal caverns, stone...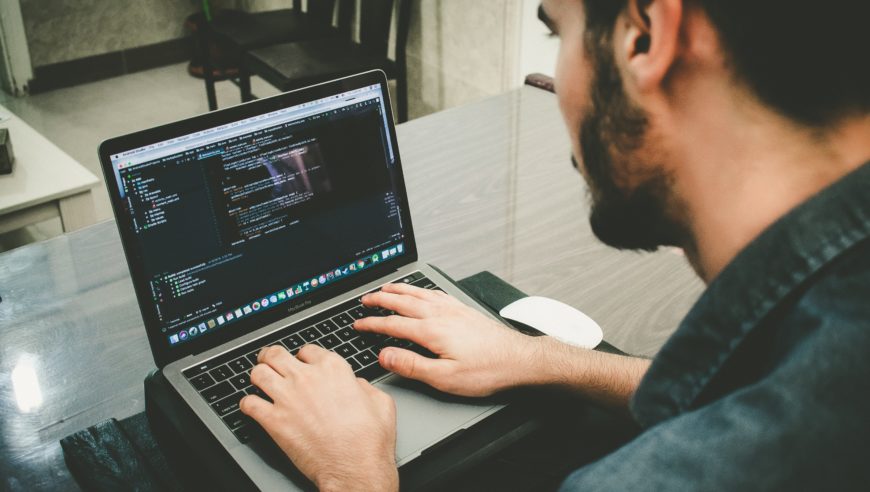 join us
SUBMIT YOUR GAME
Masz pomysł na nową grę lub pracujesz obecnie nad własnym projektem i szukasz wydawcy? Napisz do nas!
Do you have an original idea for the game or are you already working on some project and you need a publishing services? Reach us!