WARSAW, POLAND – November 4, 2021 – We are happy to inform you that Heliborne – a military helicopter-based modern combat simulator – is now available and ready to play on PlayStation 4 and PlayStation 5.
Pilot some of the best helicopters in the world – from the classic machines of the 1950s to the modern gunships of the 21st century. Fly missions with your friends and compete with players from all around the world in various multiplayer modes!
With over 40 helicopters distributed over 3 different classes, fight other pilots and tanks, troops, and anti-aircraft artillery. Test skills in multiplayer modes, such as Skirmish (King-of-the-Hill style mode) or Frontline (as players capture bases, ground vehicles spawn in convoys and move across the map to fortify bases and positions), or play alone the new single-player missions.
In Heliborne, we wanted to faithfully recreate the realities of armed conflicts and produce a gameplay model that is both dynamic and realistic. You will also get the chance to learn more about the development of rotary-wing aircraft. The game shows different historical periods, focusing on the technological innovation which changed helicopter combat over the years.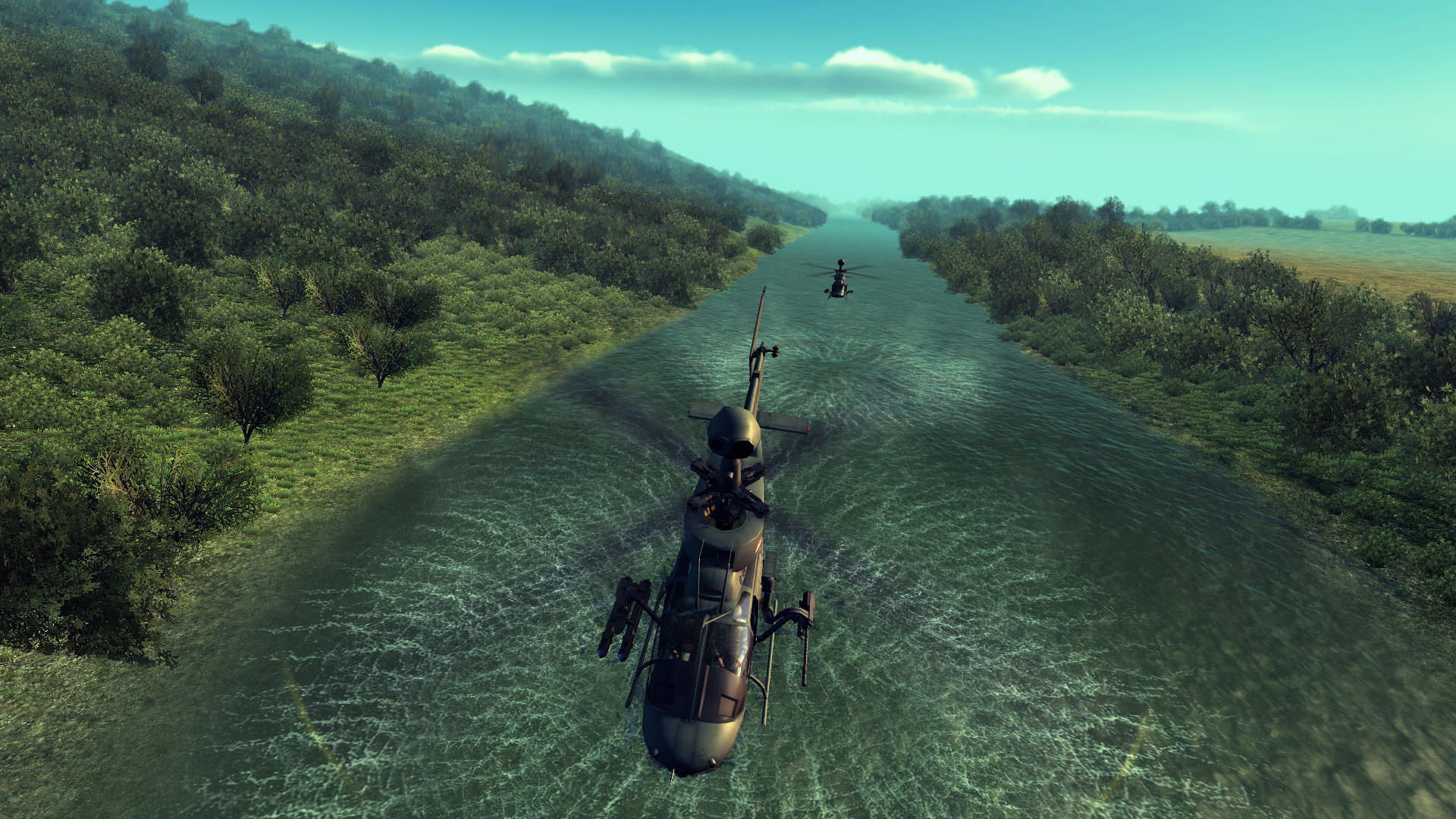 PLAY HELIBORNE ON PLAYSTATION TO:
🚁 Take control of the most famous Soviet and American combat helicopters!
🚁 Over 40 legendary helicopters from 1955-2003!
🚁 Over 100 weapon variants and camos available!
🚁 Historical co-op missions!
🚁 6 open maps including Gulf of Tonkin (Vietnam), Operation Nguyen Hue (Vietnam), Badakhshan Province (Afghanistan)!
🚁 3 game modes: single-player, co-op, and competitive online up to 10 players!
🚁 Open sandbox maps!
Heliborne is now available at the price of 29,99 EUR/USD.
---