POLAND, WARSAW – December 2nd, 2021 – Klabater along with Big Heart Productions is pleased to announce that Castle on the Coast, a charming 3D collectathon will have its premiere today on PC and Nintendo Switch.
About the game
Castle on the Coast is a 3D platformer with classical collectathon mechanics and George the Giraffe as the protagonist. You will parkour through a magic castle, explore challenging large-scale open levels full of crystal caverns, stone-laden halls, and trippy alternate dimensions, and try to bring together a family of the two powerful, conflicted wizards.
Thanks to cooperation mode, even the youngest gamers will be able to enjoy George's adventures, playing together with their friends or their sitters. Besides all the arcade fun, Castle on the Coast offers a more severe and moral angle. It will touch upon dealing with loss, conflict, and loving your enemies.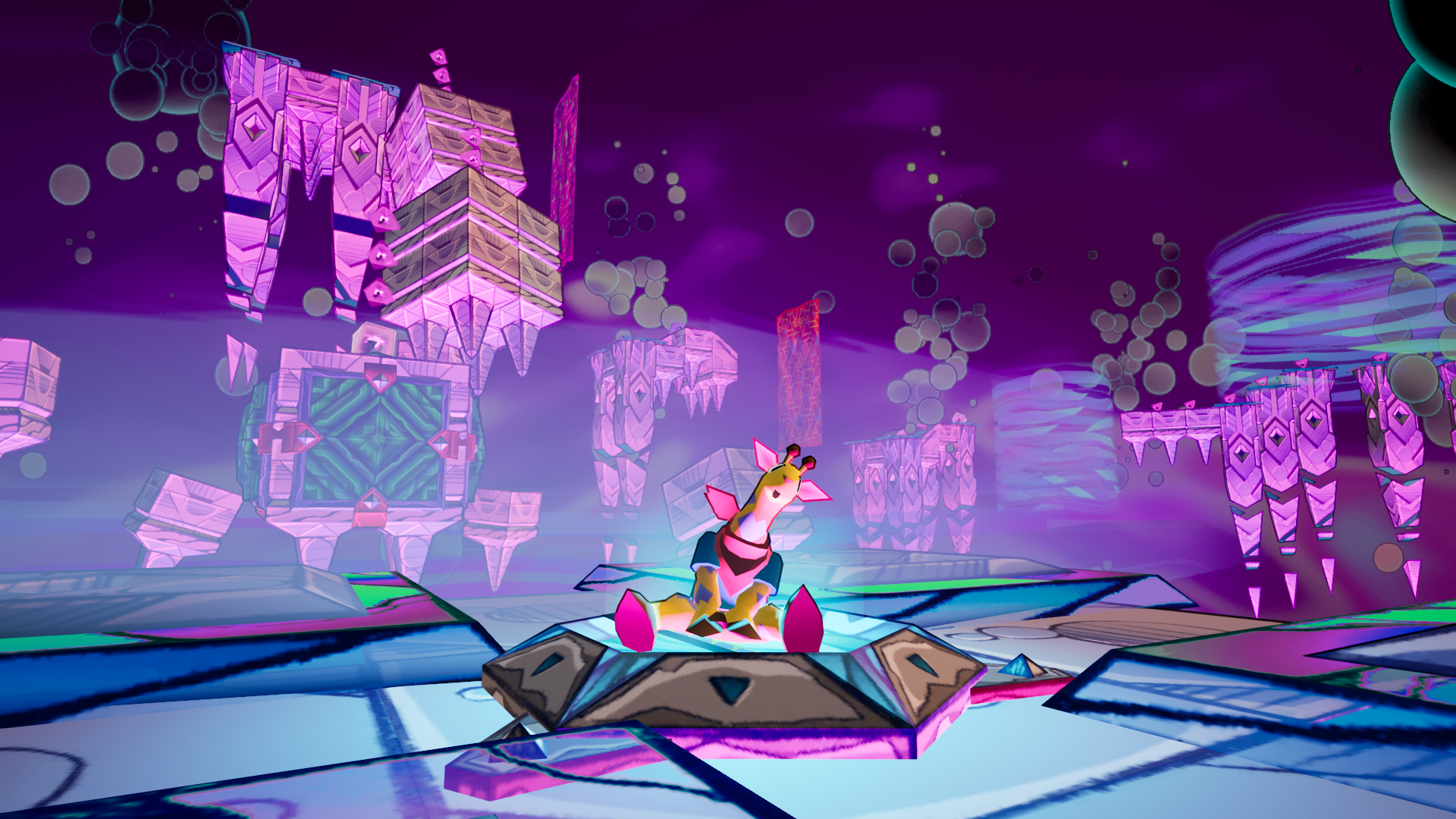 Valley's Children
Being the official mascot of Valley Children's Hospital, George symbolizes love and care found at Valley Children's. Being a hero for children for nearly 70 years, he was involved in many activities and projects. Now he'll put smiles on their faces as a protagonist of the video game Castle on the Coast.
A portion of the sales revenue will support the Valley Children's Hospital programs, which provide Central California's only high-quality, comprehensive care exclusively for children, from before birth to young adulthood.
Castle on the Coast main features:
🦒 A magic castle entrenched in conflict
Help George explore the magical castle's interiors on the Coast, home to crystal caverns, stone-laden halls, and alternate dimensions. Seamlessly wander from level to level with no loading screens in a large, interconnected world.
🦒 A cute giraffe with extreme parkour powers!?
This giraffe can get anywhere, anytime! String together wall runs, jumps, spins, climbs, dives, rolls, and more with responsive controls. Carve new paths through levels in a quest to frustrate level designers. When cool moves aren't enough, don a jetpack or a rocket-powered car to reach new heights.
🦒 A 3D collectathon
Shove a plethora of goodies down your pockets as you explore! Flowers unlock new costumes, star keys open doors, and keystones… those unlock the looming central tower…
🦒 A nutty sidekick joins the mix (co-op mode).
Great fun for more than one! Play with your children or friends. Player 2 can control George's sidekick: Swirlz, the flying squirrel! Create helpful springy flowers, blast enemies with magic, or become a living parachute to show George's descent. When George and Swirlz work together, nothing is impossible!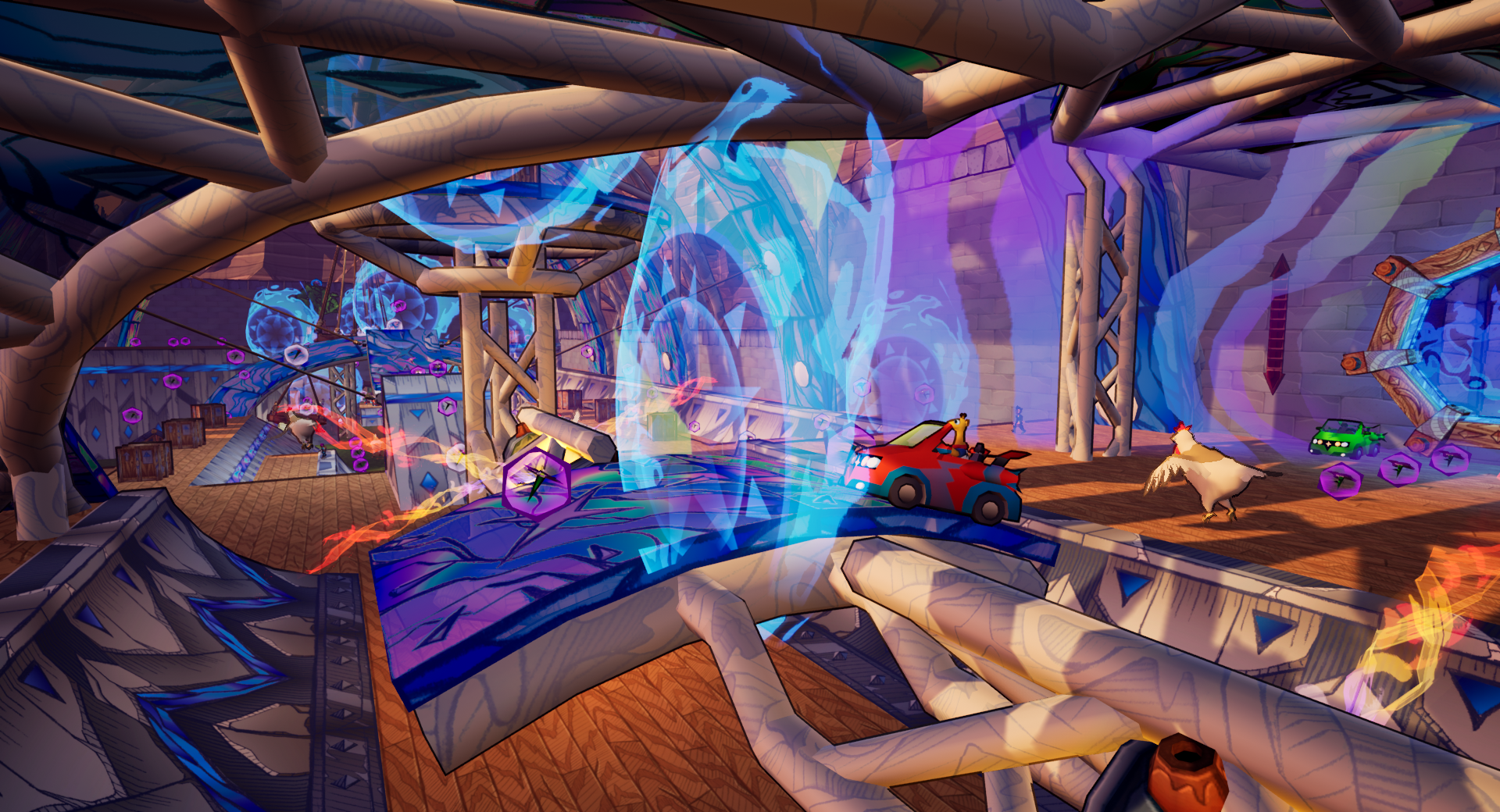 The game will be available globally at the price of 14,99 USD/EUR.
Xbox and PlayStation versions will still be available in December this year.
Castle on the Coast has a full English localization with voice-overs. It is also subtitled in: French, German, Russian, and Chinese.
Find the game in stores: