WARSAW, POLAND – November 24, 2021 – Klabater and Big Heart Productions confirm that Castle on the Coast, the hand-drawn, retro 3D platformer, will be released on PC and Nintendo Switch on December 2nd. PlayStation and Xbox editions will follow later in December.
WATCH THE ANNOUNCEMENT TRAILER:
ABOUT THE GAME
Castle on the Coast is a 3D platformer with classical collectathon mechanics and George the Giraffe as the protagonist. Parkour through a magic castle, explore challenging large-scale open levels full of crystal caverns, stone-laden halls, and trippy alternate dimensions, trying to bring together a family of the two powerful, conflicted wizards.
Seamlessly wander from level to level with no loading screens in a large, interconnected world allowing you to roam around and discover all secrets hidden within freely! Play solo, or invite friends to join you in co-op mode!
VALLEY CHILDREN'S HOSPITAL
George the Giraffe is the official mascot of Valley Children's Hospital in California. George has symbolized the love and care found at Valley Children's there for nearly seven decades. "Adopted" as the hospital's mascot by its five founding mothers, a giraffe was chosen because they have the largest heart of any land mammal. And that heart is present in the care provided at Valley Children's every single day. Now, thanks to the cooperation between Valley Children's, Big Heart Productions, and Klabater, the beloved giraffe will debut in a video game!
CYBER MONDAY CAMPAIGN FOR KIDS
A pre-order purchase will be available at a 10% discount on Cyber Monday, and a portion of the revenue will support the programs at Valley Children's Hospital, which provides Central California's only high-quality, comprehensive care exclusively for children, from before birth to young adulthood.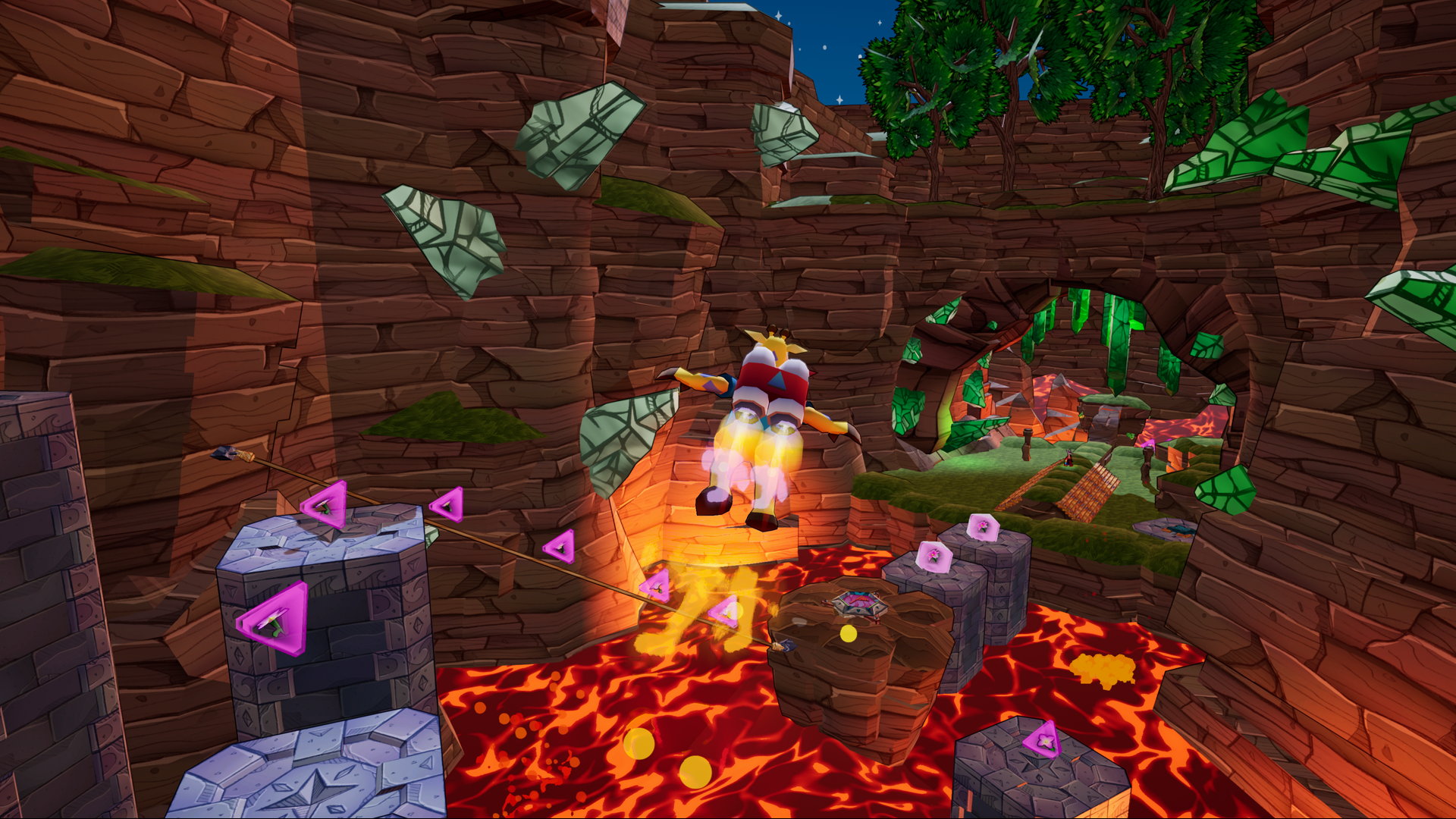 "Valley Children's is driven by preserving the joy of childhood for every patient we are privileged to care for. Whether it is a book featuring our beloved mascot, George, or a plush animal in his likeness, we are grateful for the chance to share that love and joy with our families. This video game – the first of its kind by a children's hospital in the country – is another way we can bring some fun into the kids' lives we see. And now kids around the world may also help George navigate the journey through the 'Castle on the Coast." says Todd Suntrapak, President and CEO of Valley Children's Healthcare.
"We were immediately drawn to this project the very day the developer introduced us to the whole idea. Not only are we proud to support Valley Children's, but we also find Castle on the Coast a hilarious and dynamic platformer, which seems perfect for children, and their parents!" – says Michal Gembicki, Joint-CEO in Klabater.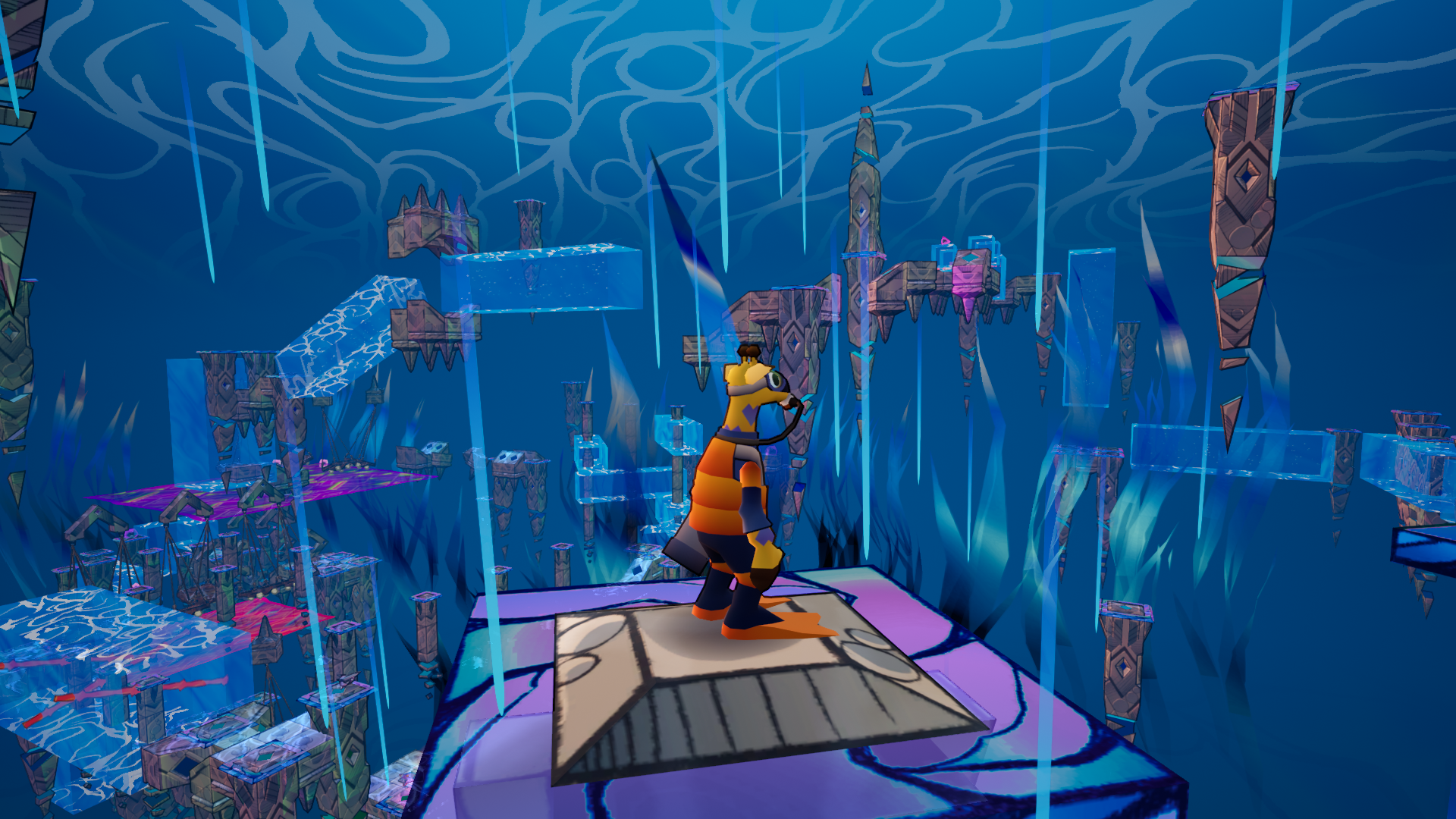 Castle on the Coast main features:
? A magic castle entrenched in conflict
Help George explore the interiors of the magical Castle on the Coast, home to crystal caverns, stone-laden halls, and alternate dimensions. Seamlessly wander from level to level with no loading screens in a large, interconnected world.
? A cute giraffe with extreme parkour powers!?
This giraffe can get anywhere, anytime! String together wall runs, wall jumps, spins, climbs, dives, rolls, and more with responsive controls. Carve new paths through levels in a quest to frustrate level designers. When cool moves aren't enough, don a jetpack or a rocket-powered car to reach new heights.
? A 3D collectathon
Shove a plethora of goodies down your pockets as you explore! Flowers unlock new costumes, star keys open doors, and keystones… those unlock the looming central tower…
? A nutty sidekick joins the mix (co-op mode).
? Great fun for more than one!
Play with your children or friends. Player 2 can control George's sidekick: Swirlz, the flying squirrel! Create helpful springy flowers, blast enemies with magic, or become a living parachute to show George's descent. When George and Swirlz work together, nothing is impossible!
Castle on the Coast will be available globally on PC and Switch on December 2nd. The release price is 14.99 USD/€.