WARSAW, POLAND — February 15, 2021 — After the success of previous fundraisings for Crossroads Inn and Help Will Come Tomorrow games, Klabater studio decided to launch the Kickstarter campaign for their new project – THE AMAZING AMERICAN CIRCUS – card battler with elements of resource management and tycoon.
Fundraising will go on until March 10th.
Please, visit the website and support us on: KICKSTARTER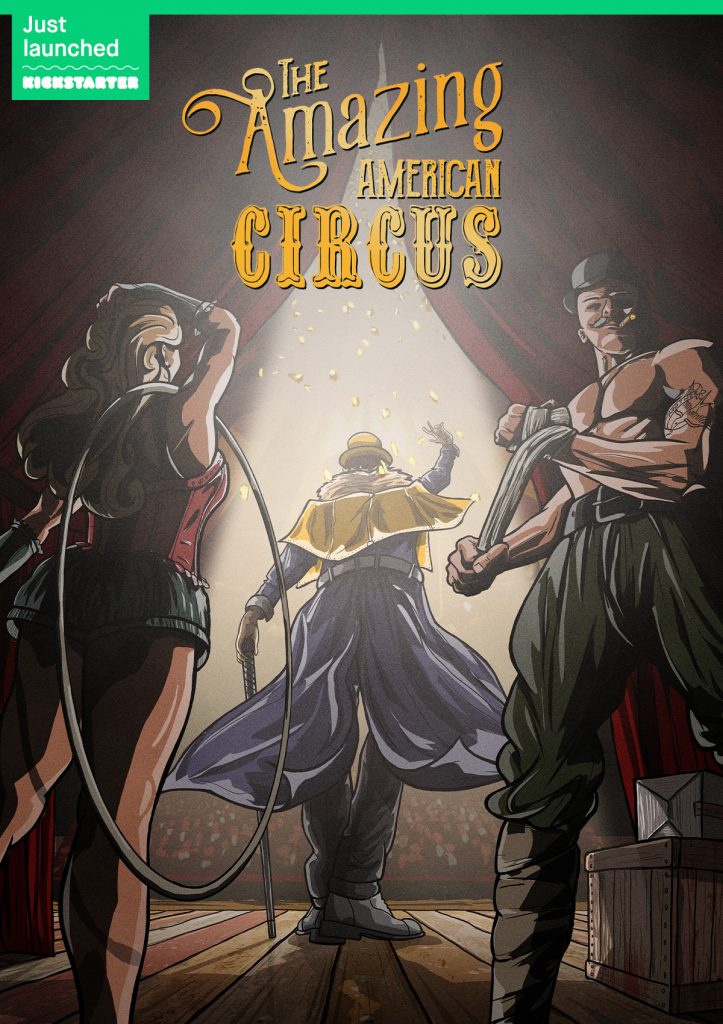 The layout on the website is arranged with attention to details – an aesthetic graphic design is what distinguishes the project among others on the website. Beside the fundamental information, game teaser and enormous amount of game arts, there are also Dev Diary recordings, in which developers tell about game mechanics, scenario and what inspired them.
---
Right before the crowdfunding campaign, the Steam Game Festival occured, during which a demo for The Amazing American Circus was released for the first time. Reception was enthusiastic and there was a lot of positive feedback. SCREEN RANT distinguished Klabater's latest project as Best Deckbuilder on Steam Game Festival 2021.
Highlighted by other media:
---
Klabater has a pleasure to work again with Alina Lesnik – a singer and performer from Germany, best known for her gaming soundtrack songs and unique metal covers. In 2019 she composed the song for the previous production of Klabater – Crossroads Inn.. New project will also be signed with her voice. Please, check out her new composition by her: "Where the Wind May Blow'', an official The Amazing American Circus soundtrack.
---
We introduce you to visit The Amazing American Circus social media and to join the Discord channel: https://discord.gg/zJxgnMguvY