Warsaw, Poland | March 22nd, 2022 – Get ready to explore the far reaches of the cosmos with your uniquely built and managed orbital station with an all new gameplay-focused trailer. Now you can enjoy the true scope and breadth of the game, from deep space exploration, 360-degree station planning to resource management and more!
With the official game launch announced for April 21st on all platforms, be ready to dive deep into the full game with review keys available upon request – get directly in touch with the team at klabater@thegamemarketer.com or contact@klabater.com for all key requests.
With Open Beta feedback gathered over the past few weeks, the game launches with an improved Tutorial, additional AI voice-acting implemented in its Campaign mode and other fixes and changes coming after the players' feedback from Steam Playtests.
In space, no one can hear you scream – neither a victorious cry, nor one loaded with frustration. So what shall it be, Space Pioneer, when you are the Captain of it all?
orbit.industries is a strategic space station building game where your job is to make the station as profitable and efficient as possible. You can play one of 3 modes: Campaign, Endless or Creative, the latter where you don't have to worry about any constraints to your creativity.
You can focus on making the station yield the biggest profit in the most efficient way possible, or do you want to focus on making it visually pleasing to the eye? The choice is all yours!
? KEY GAME FEATURES ?
Full 360 degrees, 3D view of the station within Unreal Engine 4
An abstract 2D stylized view of management cycles and resources
3 Gameplay Modes: Campaign, Creative and Endless
54 Modules varieties to build and design your station with
A technological tree to explore and expand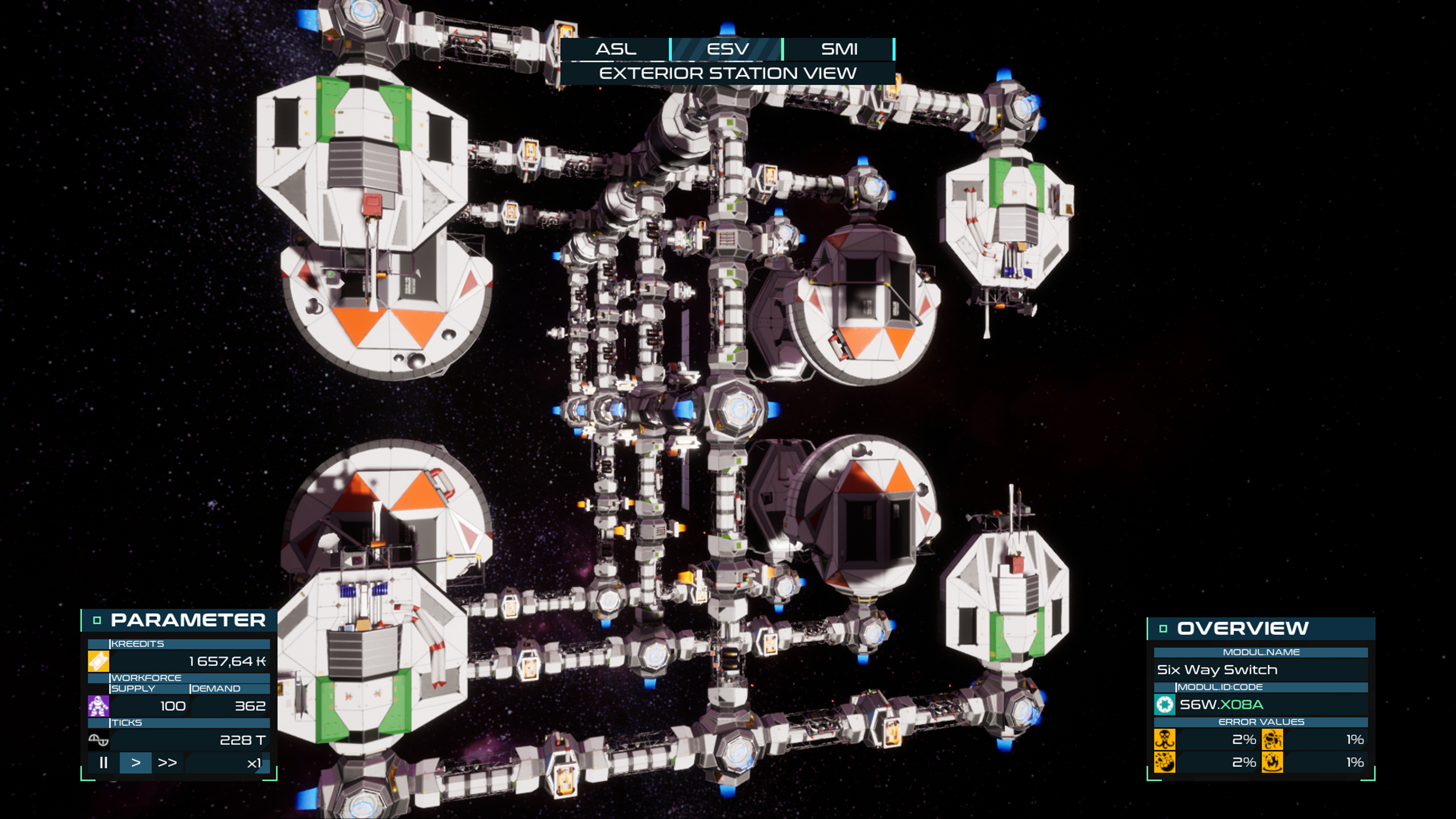 BUILD A WONDROUS VIEW
Build, install and redesign your station to perfection in a full 3D view taking advantage of the spectacular visuals provided by Unreal Engine 4. Look at your creation in a 360 degrees view, zooming in and out to marvel at its beauty. Look at the magnificent in-game star constellations, nebulas, and planets the development team spent weeks researching to realistically provide in-game visualizations within the endless game sky.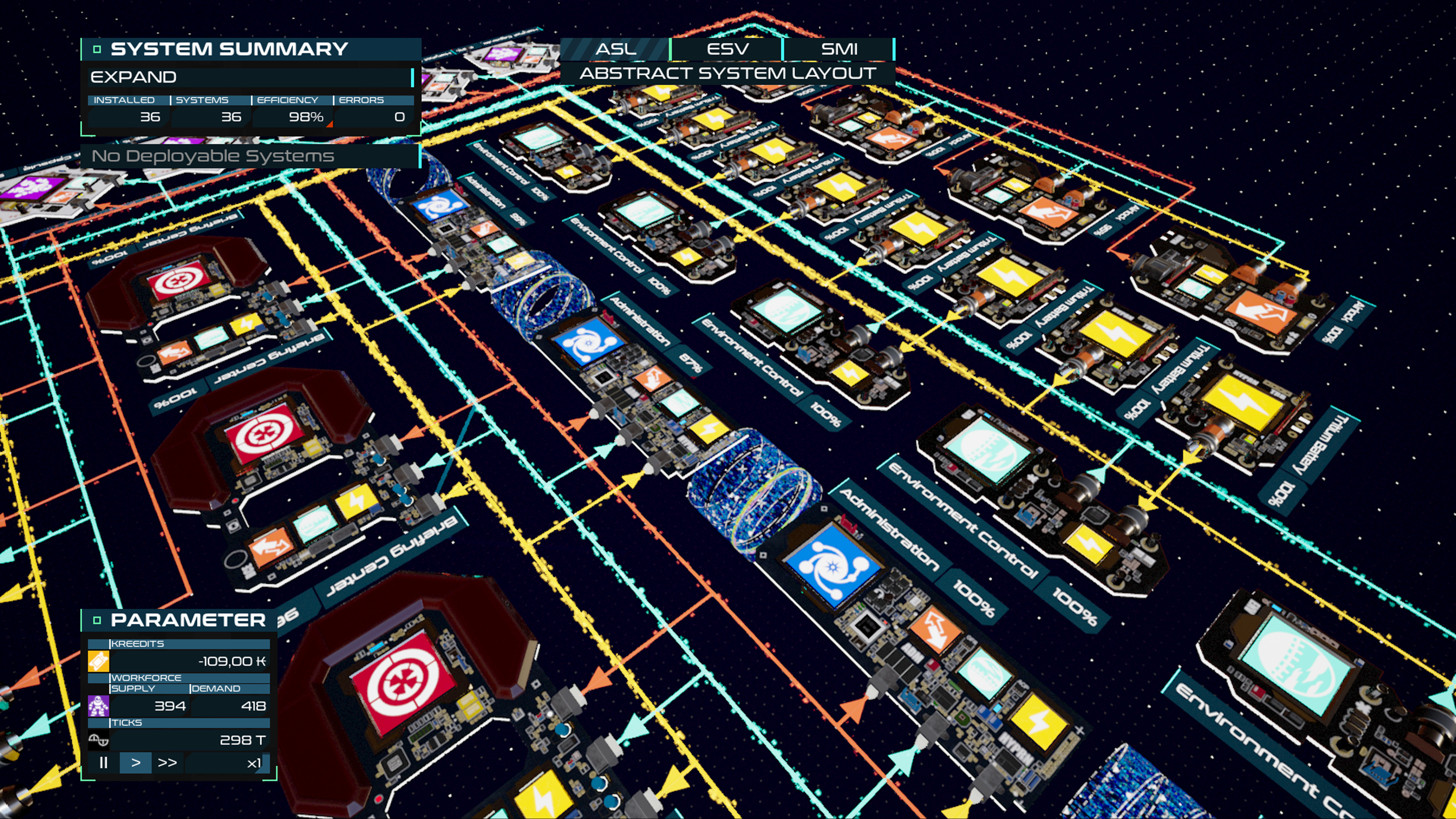 FOCUS ON THE ABSTRACT
Monitor and set up production cycles, resources, and their distribution. Focus either on efficiency or yield, treating everything as a diligent spreadsheet master – but with an abstract layout system resembling a circuit board to help you design the best connections, nooks, and crannies to make your station a resounding engineering success!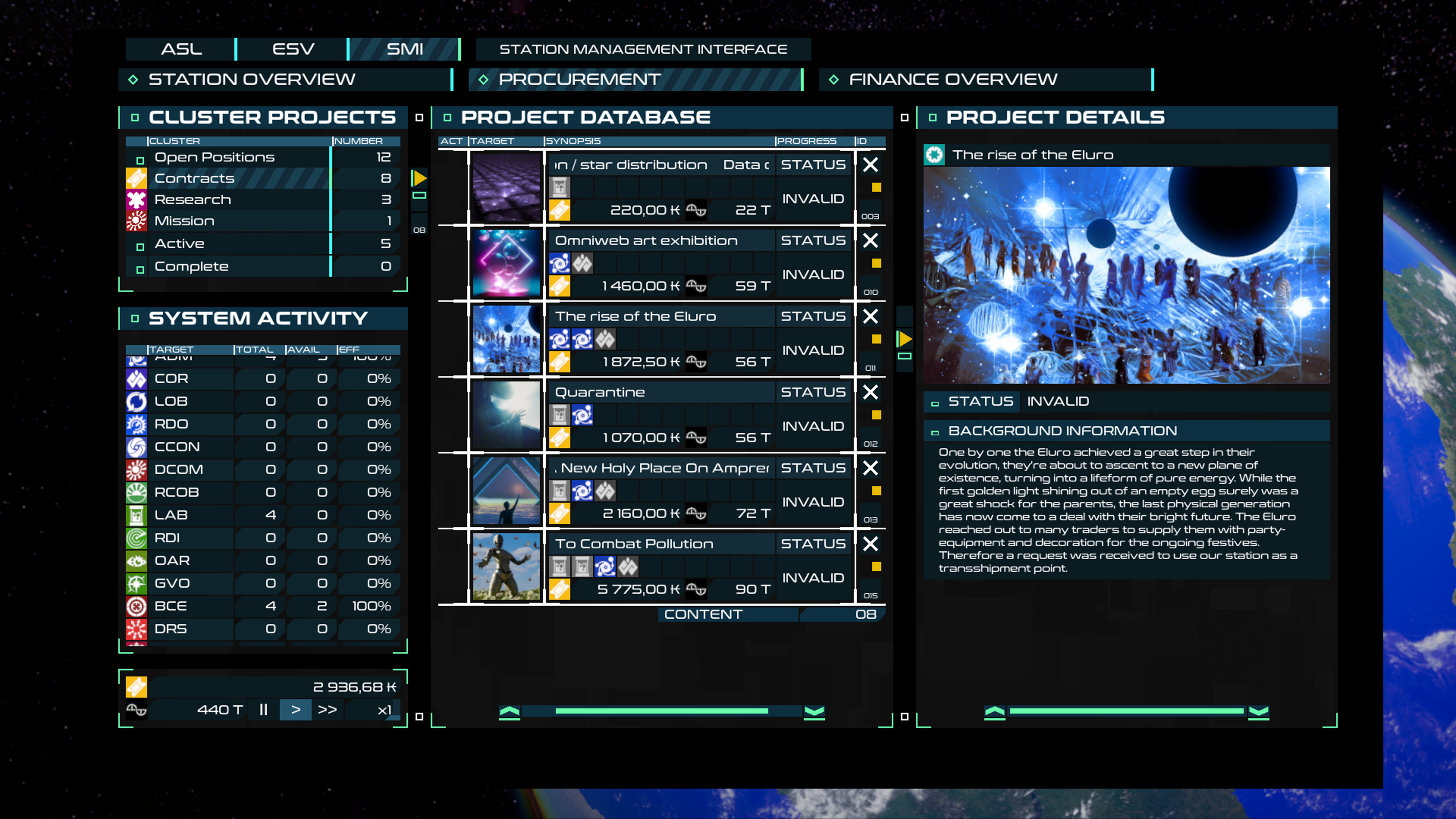 ECONOMICS, ERRORS AND MORE!
A unique economic system provides you with a key objective – make your station efficient and profitable or fail! The normal route of business can be, however, disrupted by a number of disruptions: from hacker attacks to errors and malfunctions each module and its system entail in your management of the station. Your production may also simply overload, given the production strain – so plan, execute and design to perfection!
ENDLESS DREAMS
You can also kick back and focus on building the greatest and either best looking or most efficient station there ever was – within either our Creative or Endless modes built especially for this purpose.
orbit.industries blends inspiration from classic science fiction literature, movies, and popular space-opera TV series with actual knowledge and progress achieved in the field of space exploration, space engineering, and orbital stations development.
Links: