WARSAW, POLAND – September 17th, 2021 – The Amazing American Circus which had it debut on all platforms yesterday, has been warmly received by media and gamers. Right now, Steam's average user rating is high, with 83% positive reviews. Klabater simultaneously unveiled the game's development plans for the coming months, including an approximate release date for the release of the new region, Alaska.
As part of the plans for the next few months, a new region will be added to the game, the highly anticipated Alaska addition. In total, by the end of this year, The Amazing American Circus will face nine updates, with plans for DLC and new versions of the game stretching all the way to 2022. The unveiled roadmap includes updates to the game, including new languages and DLC – Dark Passenger – for players who backed The Amazing American Circus during its promotional campaign on Kickstarter.
The release of The Amazing American Circus does not mark the end of work on this game, it's quite the contrary. As in the case of Crossroads Inn, our production section will undergo a period of post-release support. At the same time, we are working on a mobile version of the game, which should be available on iOS and Android  the next year. – says Michał Gembicki, Joint-CEO of the company.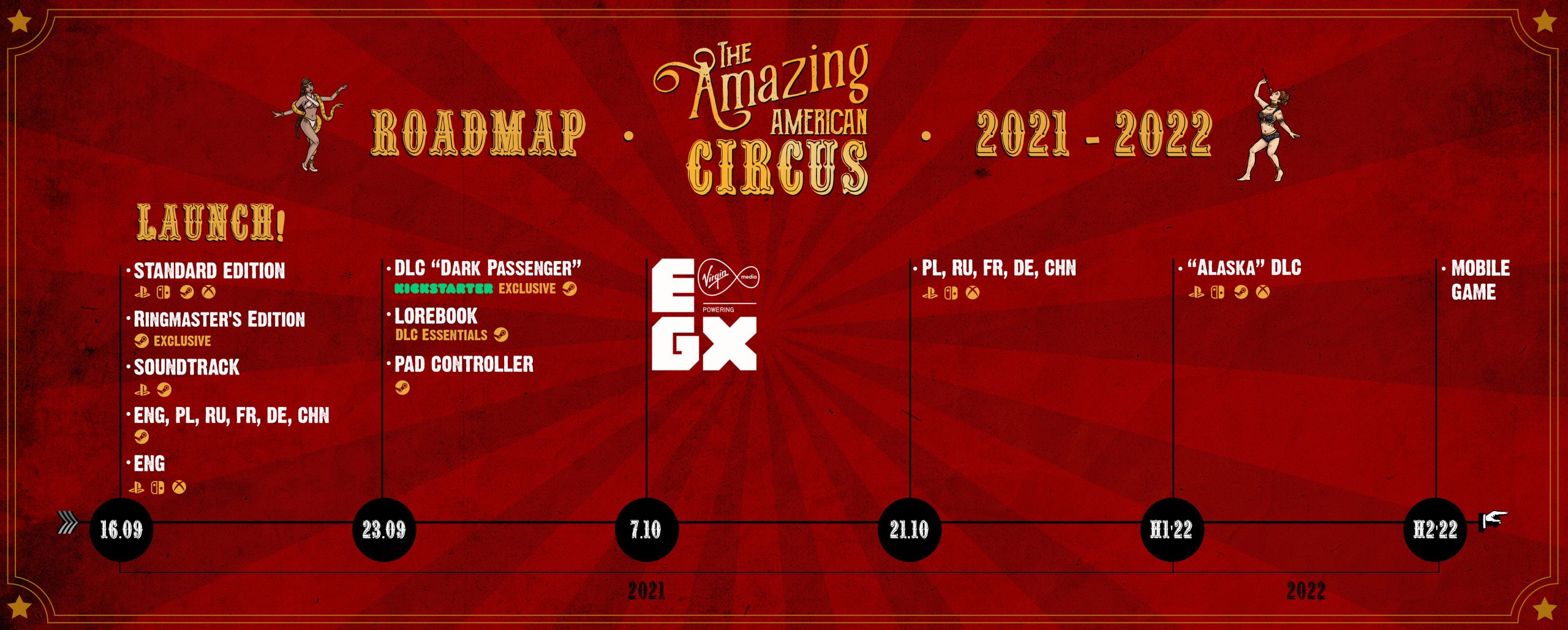 The first reviews have appeared, and the vast majority of them are very positive:
Good title visibility is related to the successful Gamescom fair attendance. The company is planning further presentations of its production, and the nearest opportunity will be the stationary event in London – EGX. The release of The Amazing American Circus drew media attention – one of the most popular gaming sites, GameReactor, had a few hours of exclusivity on Klabater's game trailer.
We look forward to more reviews, including those that will soon appear on Metacritic. These publications should greatly influence the popularity of The Amazing American Circus among gamers. Also as a part of promotional activities, Klabater will participate in the first in nearly two years, stationary EGX tradeshow in London, which will take place 7 – 10 of October. – Michał Gembicki is adding.