WARSAW, POLAND – March 11th, 2021 – Klabater Studio and Juggler Games are proud to announce that the Kickstarter campaign for The Amazing American Circus ended successfully. The project got 100% funded two days before the end date.
The 30-days long crowdfunding was received enthusiastically. In the first few hours from its launch, the project was highlighted with a Project We Love badge. A total of 222 users backed the campaign which resulted in raising the sum of €11.171,00.
The most common pledge among the campaign was Juggler's Tale with a value of €25,00. Backers who choose it will soon receive the following content: a digital artbook with 24 pages of hand-drawn, circus art, a digital cookbook with 12 delicious in-game culinary recipes (from Nerd's Kitchen), free additional in-game content – 5 very special cards and Kickstarter exclusive content 'Dark Passenger'. Additionally, 60 minutes of music inspired by the circus, a set of screen wallpapers, beautiful printed Collector's Edition of the game and a private access to the closed beta.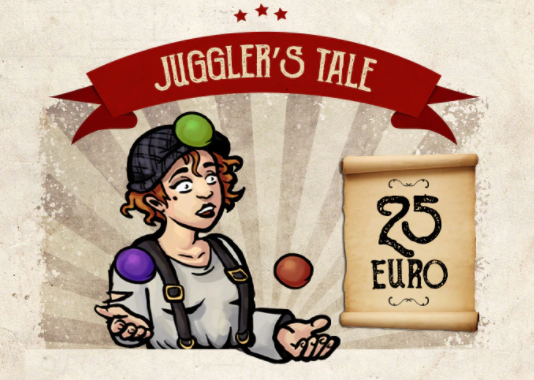 Reaching the main goal two days before the campaign's end allowed us to reveal the additional 'stretch goals' and the first of them was achieved. The new region, "Freezing Alaska" will be added to the main game as soon as it is developed. Players will be able to explore not only the broad country of the USA, but also the frosty Alaska, seperated with a Canadian border.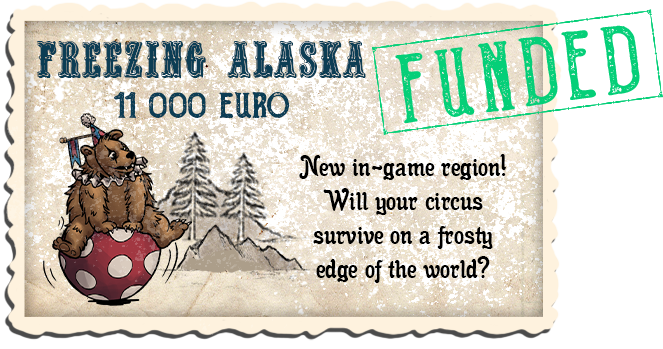 The layout of the crowdfunding site was arranged to offer an enormous amount of game arts, the gameplay video and two Dev Diary recordings, where one can learn about the game mechanics, scenario and inspirations directly from the developers – Juggler Games and Klabater. https://youtu.be/VURhlTRSFhQ
In the course of the campaign, we released a demo version, which was reviewed by media:
Streamers also shared their impressions with us:
To all the backers and supporters – a big THANK YOU!
The Amazing American Circus will launch on May 20th, 2021 on PC, Nintendo Switch, PlayStation 4/5 oraz Xbox One/ Series X.
---
Stay with us for more updates and follow our next pre-launch campaign milestones!