Warsaw, Poland – February 16th, 2022 – The Kickstarter campaign for Crossroads Inn. The Innkeepers' Creed on Kickstarter will soon kick off! The official draft is already LIVE.

---
About the game:
Crossroads Inn. The Innkeepers' Creed is a fantasy engine-building strategy board game where you embody one of the competitive innkeepers who run their taverns to pursue fame and gold.
You have your eyes on the royal crown too!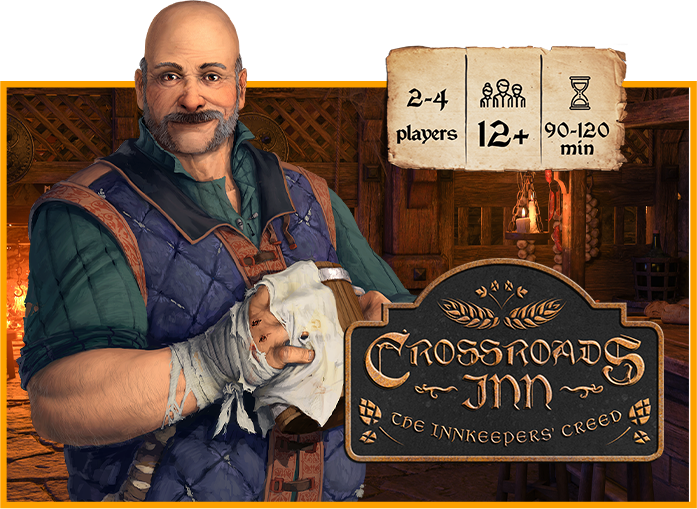 Earn a reputation by developing your tavern's interiors, services, and menu, as well as fulfilling your guests' demands and expectations.
They hail from five distinct social classes, each accompanied by their individual needs and tastes.